CEOP and Think U Know
The Child Exploitation and Online Protection Centre (CEOP) delivers a multi-agency service dedicated to tackling the abuse and exploitation of children in the real and the "e" world. CEOP was set up in April 2006 and has received over 50,000 reports of abuse to date. A key focus of CEOP is the Think U Know website and education strategy to teach young people, teachers and parents/carers about e-Safety and a "Report Abuse" button to report online abuse or suspicious behaviour and can be used by adults (parents/carers, professionals etc) and young people. There is also a suite of resources to support children with SEN including children with mild to severe learning difficulties, are blind or have a hearing impairment.
https://www.ceop.police.uk/safety-centre/
https://www.thinkuknow.co.uk/14_plus/
Click the link for a handout;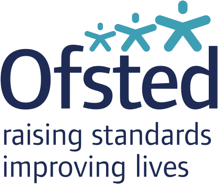 HANDOUT Online safety
There's a viral scare online. What should I do?